The Real Dr Doolittle Show With Val Heart | Animal Talk | Talk to Dogs | Talk to Horses | Talk to Cats | Animal Whisperer | Telepathy | Animal Communication
Learn How to Talk With Animals | Discover the Interspecies Telepathic Language of Animals |
Category:
Kids & Family
Val Heart and Scott Paton
Aug 14 2010
Got Questions for Your Dog? Get Answers in a Free Open Q&A Teleclass that's Just For Dog Parents. I didn't hold anything back. I answered a LOT of the top 4 most familiar problem dog categories and questions, like:
* Health Problems With Dogs* Beh...
Val Heart and Scott Paton
Jul 15 2010
Author, Devin O'Branagan, includes delightful celebrity canine characters in her entertaining chick-lit novels, Red Hot Property, Red Hot Liberty, the young adult vampire novel, Glory. She also writes the metaphysical novels Spirit Warriors and Witch ...
Val Heart and Scott Paton
Jul 10 2010
Lee Milteer is an internationally known tv celebrity, author and success coach for Fortune 500 companies around the world. Her methods are so effective that organizations like Walt Disney, AT&T, Ford, IBM, NASA, and many others have hired her to in...
Val Heart and Scott Paton
Jul 04 2010
Beware Rabies Vaccination: 10 Things You Need to Know! Many people never think twice about giving their animals whatever vaccinations their vet tells them to get... but there are many dangers in giving vaccinations! Many animals have severe reactions, ...
Val Heart and Scott Paton
Jun 11 2010
Horses and Cancer - Interview with Kay Aubrey-Chimene who discusses her experience with equine cancer. Her work gives hope to horse lovers everywhere!
The incidence of cancer in equines has been increasing exponentially in recent years. Kay discusses...
Val Heart and Scott Paton
May 28 2010
Loesje Jacobs is world renowned for her work with animals, and our interview will delight you as we discuss everything from healing elephants -- to Joshua Baboon's amazing message -- to the whales call for assistance -- to the pink dolphins and their d...
Val Heart and Scott Paton
May 23 2010
Animal Reiki and Animal Communication go hand in hand to facilitate healing and connection in body, mind and spirit. I interviewed Kathleen Prasad, author of Animal Reiki Handbook and many other books, and Founder of Shelter Animal Reiki Association (S...
Val Heart and Scott Paton
May 15 2010
This fascinating interview with Kay Aubrey-Chimene explores her extensive experience in reversing animal illness through Detoxification and internal Cleansing. Kay is a bio-nutritional consultant, owner & director of Grand Adventures Ranch and the ...
Val Heart and Scott Paton
May 11 2010
Learn How to Become Your Own Dr Doolittle! Learning AnimalTalk helps you enjoy healthier, happier animals.
This episode was recorded from a live class. Listen and Discover:• How the Human Animal BodyMind really works and why that's important&bul...
Val Heart and Scott Paton
Apr 01 2010
Temple Grandin, longhorns, autistic animals and a quick chat with Milo, the dog, about why he runs into the glass door.
Today we talked about the revolutionary work Dr Temple Grandin is doing for the humane treatment of cattle. Temple's unique appr...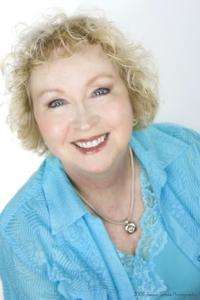 About Val Heart and Scott Paton
Val is internationally recognized as an Expert Animal Communicator, Pet Psychic, Animal Behaviorist and Master Healer for humans and their animals. She has over 40 years experience working with over 6,400 animals to date. Heard on radio and seen on tv, she is also a noted author and frequent contributor to various magazines.

For more information about her work or to schedule a personal consultation to resolve issues with your animals, visit her website: http://www.valheart.com or Contact her by emailing: [email protected]

Val Heart is no ordinary animal communicator. Val fell in love with horses when she was five years old and began her long term relationship getting to know and understand horses. Her work with horses led to intensive study in developing her gifts with animal communication and other supporting healing techniques.

Highly trained in advanced, state-of-the-art alternative healing and life-changing coaching modalities, Val helps horses and their people rebalance in body, mind & spirit.

Early on, Val discovered that much of what goes wrong with animals is a reflection of, or a reaction to their caretaker's imbalances. Val helps you with not only your animals, but also your life.

A foremost authority on The Human Animal BodyMind Connection, she takes you deeper into your own personal best – a space of well-being, peace, balance, clarity and greater consciousness awareness.

F*ree Report: 10 Things you must know BEFORE hiring an animal communicator
http://www.valheart.com/animal_communication/FreeReport.html

Want to learn how to communicate with animals yourself?
Get Val's F*ree Expert Animal Communication eTips, Quick Start Animal Communication Home Study Course and eNewsletter: http://www.valheart.com

CD: Discover 5 Secrets About Animal Communication - http://www.valheart.com/teleclasses/5SecretsAboutAnimalCommunication.html

World's 1st Complete Animal Communication Made Easy Home Study Course: http://www.valheart.com/teleclasses/step_2_beginning_workshop.html

(210) 863-7928 phone
Ofc Hours: Tues - Sat, 10 - 4 Central (Texas time)
16607 Blanco Rd, Ste 12105, San Antonio, TX 78232
~~~~~~~~~~~~~~~~~~~~~
Assisting seekers ready to take a pro-active approach to improving their relationships with themselves & their animals through improved communication, energy medicine, health & balance for body, mind & spirit.

Click here to see the full author's profile
Recent Episodes
Dog Mistakes and Their Social Life | The Real Dr. Doolittle Show | Animal Talk | Podcast #14
Einstein, genius in a dog, demonstrates shutting the door!
Lynn Baber Christian Horse Trainer & Author of Amazing Grays | The Real Dr. Doolittle Show | Animal Talk | Podcast #111
The Cat's Reincarnation Author, Dr. Laurie Moore | The Real Dr. Doolittle Show | Animal Talk | Podcast #107
My Life with Snoopy Author, Joey Camen | The Real Dr. Doolittle Show | Animal Talk | Podcast #106
Going To The Dogs Author, Louise Heydt | The Real Dr. Doolittle Show | Animal Talk | Podcast #105
ACVO Service Dog Eye Exams with Dr Nancy Bromberg and Eric Darling | The Real Dr. Doolittle Show | Animal Talk | Podcast # 104