The Real Dr Doolittle Show With Val Heart | Animal Talk | Talk to Dogs | Talk to Horses | Talk to Cats | Animal Whisperer | Telepathy | Animal Communication
Learn How to Talk With Animals | Discover the Interspecies Telepathic Language of Animals |
Category:
Kids & Family
Val Heart and Scott Paton
Nov 09 2010
James Jacobson is not a dog whisperer or an animal behaviorist. He's not an over-barking, highfalutin, woo-woo kind of guy. He's a real person, who has meditated most of his life—the past twelve years with his dog, Maui. For more than a decade, h...
Val Heart and Scott Paton
Nov 06 2010
Jackson Galaxy now has his own show on the Animal Planet - My Cat from Hell. He is a unique presence in the pet psychology world… not only is he a rather tall fellow with a shaved head and arm sleeves of cat tattoos, but he is also exceptionall...
Val Heart and Scott Paton
Oct 28 2010
Judith Trustone is an award-winning author, journalist, activist and filmmaker who has been a human rights activist for 54 years. Today we're highlighting her whimsical, delightful The Cats' Secret Guide to Living with Humans which was written by her c...
Val Heart and Scott Paton
Oct 19 2010
In this episode, Scott and Val discuss barking dogs and the controversial surgical intervention method of debarking dogs.
Val answers a "Dear Val, My Poodle is a Terror, Please Help Us!" letter, and goes on to describe 4 fundamentally key things to do...
Val Heart and Scott Paton
Oct 13 2010
Angela Adkins, Mindscape Instructor, BodyTalk Instructor, shares her heartwarming, remarkable story about her cat Punkin. She also teaches us a wonderful Happy Place Mindscape technique anyone can use to improve their state of well-being. Listen and ...
Val Heart and Scott Paton
Oct 08 2010
I was The Burke Allen Radio Show's special guest - Burke had a LOT of great questions about animal communication and what it means to be a pet psychic. Listen to this fun interview and learn how I got started and the mare, Valkyrie's healing communica...
Val Heart and Scott Paton
Sep 09 2010
Special guest, author Robynn McCann, speaks about the Almost Have It All Ranch, and the wonderful animals who share it with her and her family. In addition to healthy goats, dogs, horses, lamas and others, they also took in animals that were not wanted...
Val Heart and Scott Paton
Aug 26 2010
In this episode, Scott and I discussed the challenges of caring for the senior dog. I shared 7 ways to help your senior canine age gracefully and prepare properly for their end of life. You can make your dog's golden years their best years - get help w...
Val Heart and Scott Paton
Aug 24 2010
KYRA SUNDANCE is a world-acclaimed professional stunt dog show performer; she's starred in Disney's Underdog stage show in Hollywood; did a command performance for the King of Morocco at his palace in Marrakech; and has performed at numerous NBA halfti...
Val Heart and Scott Paton
Aug 14 2010
Learn 3 wonderful ways to reconnect with the healing power of Nature in this sweet, heart warming and inspiring interview with Monique Fay, author, healer, nature photographer and teacher. Her life story will inspire you and help you reconnect with you...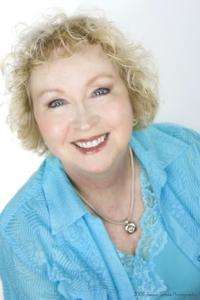 About Val Heart and Scott Paton
Val is internationally recognized as an Expert Animal Communicator, Pet Psychic, Animal Behaviorist and Master Healer for humans and their animals. She has over 40 years experience working with over 6,400 animals to date. Heard on radio and seen on tv, she is also a noted author and frequent contributor to various magazines.

For more information about her work or to schedule a personal consultation to resolve issues with your animals, visit her website: http://www.valheart.com or Contact her by emailing: [email protected]

Val Heart is no ordinary animal communicator. Val fell in love with horses when she was five years old and began her long term relationship getting to know and understand horses. Her work with horses led to intensive study in developing her gifts with animal communication and other supporting healing techniques.

Highly trained in advanced, state-of-the-art alternative healing and life-changing coaching modalities, Val helps horses and their people rebalance in body, mind & spirit.

Early on, Val discovered that much of what goes wrong with animals is a reflection of, or a reaction to their caretaker's imbalances. Val helps you with not only your animals, but also your life.

A foremost authority on The Human Animal BodyMind Connection, she takes you deeper into your own personal best – a space of well-being, peace, balance, clarity and greater consciousness awareness.

F*ree Report: 10 Things you must know BEFORE hiring an animal communicator
http://www.valheart.com/animal_communication/FreeReport.html

Want to learn how to communicate with animals yourself?
Get Val's F*ree Expert Animal Communication eTips, Quick Start Animal Communication Home Study Course and eNewsletter: http://www.valheart.com

CD: Discover 5 Secrets About Animal Communication - http://www.valheart.com/teleclasses/5SecretsAboutAnimalCommunication.html

World's 1st Complete Animal Communication Made Easy Home Study Course: http://www.valheart.com/teleclasses/step_2_beginning_workshop.html

(210) 863-7928 phone
Ofc Hours: Tues - Sat, 10 - 4 Central (Texas time)
16607 Blanco Rd, Ste 12105, San Antonio, TX 78232
~~~~~~~~~~~~~~~~~~~~~
Assisting seekers ready to take a pro-active approach to improving their relationships with themselves & their animals through improved communication, energy medicine, health & balance for body, mind & spirit.

Click here to see the full author's profile
Recent Episodes
Dog Mistakes and Their Social Life | The Real Dr. Doolittle Show | Animal Talk | Podcast #14
Einstein, genius in a dog, demonstrates shutting the door!
Lynn Baber Christian Horse Trainer & Author of Amazing Grays | The Real Dr. Doolittle Show | Animal Talk | Podcast #111
The Cat's Reincarnation Author, Dr. Laurie Moore | The Real Dr. Doolittle Show | Animal Talk | Podcast #107
My Life with Snoopy Author, Joey Camen | The Real Dr. Doolittle Show | Animal Talk | Podcast #106
Going To The Dogs Author, Louise Heydt | The Real Dr. Doolittle Show | Animal Talk | Podcast #105
ACVO Service Dog Eye Exams with Dr Nancy Bromberg and Eric Darling | The Real Dr. Doolittle Show | Animal Talk | Podcast # 104