The Real Dr Doolittle Show With Val Heart | Animal Talk | Talk to Dogs | Talk to Horses | Talk to Cats | Animal Whisperer | Telepathy | Animal Communication
Learn How to Talk With Animals | Discover the Interspecies Telepathic Language of Animals |
Category:
Kids & Family
Val Heart and Scott Paton
Nov 22 2012
Personal Note from Val: I truly found a kindred spirit in Allen and Linda. They believe, as I do, that we should always view our animal companions with respect and appreciation. Because when you look into the eyes of an animal, what you will discove...
Val Heart and Scott Paton
Nov 15 2012
The Gibbon Conservation Center (GCC) was established in 1976 by Alan Mootnick. It houses the rarest group of apes in the Western Hemisphere and has successfully reproduced 7 gibbon species. The GCC functions as an international consultant to zoos, mu...
Val Heart and Scott Paton
Oct 19 2012
Sara Fancy originally from SE England now lives in Southern California with her seven horses, three dogs and cat. Sara is the founder and director of Silver Horse Healing Ranch, a therapeutic and educational horse facility inspired by her first horse S...
Val Heart and Scott Paton
Sep 20 2012
Gayle Pruitt has been a nutritionist/ chef for fifteen years, earning her Certified Nutritionist degree from the American Health Science University's National Institute of Nutritional Education/NINE in 1996. Gayle conducts nutritional research where ...
Val Heart and Scott Paton
Sep 13 2012
Dr. Harvey Cohen (known as Dr. Harvey) is a pioneer in holistic and natural nutrition for animals. He is a physician with a deep love for animals and a profound interest in discovering how to keep them healthy.
Distressed by the increase in cancer, ob...
Val Heart and Scott Paton
Sep 04 2012
Many of the young horses she's trained have gone on to enjoy very successful, strong "show" careers earning money prizes in both Reining, Western Pleasure, Hunter-Under-Saddle & Jumping.
Unfortunately, Lauren Michele also witnessed inh...
Val Heart and Scott Paton
Aug 23 2012
Amanda Martin, the first UK approved The Click That Teaches Instructor, trained by Alexandra Kurland, has been training horses since the early 2000s and has been teaching since the mid 2000s.
Shortly after buying her first stallion Amanda came across ...
Val Heart and Scott Paton
Jun 28 2012
Penny Stone has been training and caring for animals her whole life. As a child she was always bringing home sick animals and strays. As a young woman she spent time as a dog trainer, a small animal vet technician and as the education coordinator for t...
Val Heart and Scott Paton
Jun 21 2012
Kelly Preston is first and foremost, an animal lover. Raised on a ten-acre property in a small town in Pennsylvania, she grew up with horses, rabbits, and - of course - dogs. When she left home after college, she acquired Gizmo, an irresistible Lhasa A...
Val Heart and Scott Paton
Jun 14 2012
Jenny Smedley, bestselling author, celebrity and columnist, has had an empathy with animals since she was two years old. She has written many books, and has two best-sellers on the topic of pet souls for Hay House - Pets Have Souls Too, and Pets Are Fo...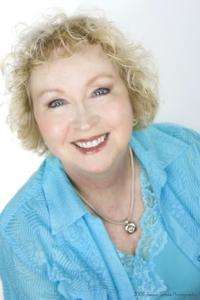 About Val Heart and Scott Paton
Val is internationally recognized as an Expert Animal Communicator, Pet Psychic, Animal Behaviorist and Master Healer for humans and their animals. She has over 40 years experience working with over 6,400 animals to date. Heard on radio and seen on tv, she is also a noted author and frequent contributor to various magazines.

For more information about her work or to schedule a personal consultation to resolve issues with your animals, visit her website: http://www.valheart.com or Contact her by emailing: [email protected]

Val Heart is no ordinary animal communicator. Val fell in love with horses when she was five years old and began her long term relationship getting to know and understand horses. Her work with horses led to intensive study in developing her gifts with animal communication and other supporting healing techniques.

Highly trained in advanced, state-of-the-art alternative healing and life-changing coaching modalities, Val helps horses and their people rebalance in body, mind & spirit.

Early on, Val discovered that much of what goes wrong with animals is a reflection of, or a reaction to their caretaker's imbalances. Val helps you with not only your animals, but also your life.

A foremost authority on The Human Animal BodyMind Connection, she takes you deeper into your own personal best – a space of well-being, peace, balance, clarity and greater consciousness awareness.

F*ree Report: 10 Things you must know BEFORE hiring an animal communicator
http://www.valheart.com/animal_communication/FreeReport.html

Want to learn how to communicate with animals yourself?
Get Val's F*ree Expert Animal Communication eTips, Quick Start Animal Communication Home Study Course and eNewsletter: http://www.valheart.com

CD: Discover 5 Secrets About Animal Communication - http://www.valheart.com/teleclasses/5SecretsAboutAnimalCommunication.html

World's 1st Complete Animal Communication Made Easy Home Study Course: http://www.valheart.com/teleclasses/step_2_beginning_workshop.html

(210) 863-7928 phone
Ofc Hours: Tues - Sat, 10 - 4 Central (Texas time)
16607 Blanco Rd, Ste 12105, San Antonio, TX 78232
~~~~~~~~~~~~~~~~~~~~~
Assisting seekers ready to take a pro-active approach to improving their relationships with themselves & their animals through improved communication, energy medicine, health & balance for body, mind & spirit.

Click here to see the full author's profile
Recent Episodes
Dog Mistakes and Their Social Life | The Real Dr. Doolittle Show | Animal Talk | Podcast #14
Einstein, genius in a dog, demonstrates shutting the door!
Lynn Baber Christian Horse Trainer & Author of Amazing Grays | The Real Dr. Doolittle Show | Animal Talk | Podcast #111
The Cat's Reincarnation Author, Dr. Laurie Moore | The Real Dr. Doolittle Show | Animal Talk | Podcast #107
My Life with Snoopy Author, Joey Camen | The Real Dr. Doolittle Show | Animal Talk | Podcast #106
Going To The Dogs Author, Louise Heydt | The Real Dr. Doolittle Show | Animal Talk | Podcast #105
ACVO Service Dog Eye Exams with Dr Nancy Bromberg and Eric Darling | The Real Dr. Doolittle Show | Animal Talk | Podcast # 104