The Real Dr Doolittle Show With Val Heart | Animal Talk | Talk to Dogs | Talk to Horses | Talk to Cats | Animal Whisperer | Telepathy | Animal Communication
Learn How to Talk With Animals | Discover the Interspecies Telepathic Language of Animals |
Category:
Kids & Family
Val Heart and Scott Paton
Dec 01 2011
Traveling and the Holidays are a stressful time for many of us. Since your animals take many cues from you, they can tend to be stressed out as well.
There are simple things you can do to help de-stress the animals in your life, making your home a muc...
Val Heart and Scott Paton
Nov 17 2011
Joan, a certified professional dog trainer, enjoys great satisfaction from seeing her students succeed. While she loves teaching her clients how to train and manage their dogs, her greatest joy comes from knowing that she has empowered them with a valu...
Val Heart and Scott Paton
Nov 10 2011
Billie Dean is an innate interspecies telepath who, after 30 years of communing professionally with animals, is now bringing their urgent messages to the world through her not-for-profit, The Billie Dean International Deep Peace Organisation. Billie tr...
Val Heart and Scott Paton
Nov 03 2011
Vaughn Wilson is an accomplished artist, photographer, musician, writer and horseman. He's recognized as one of the foremost portrait artists in the Southeastern part of the United States. With over 38 years of experience, Vaughn's work can be seen al...
Val Heart and Scott Paton
Oct 20 2011
Billy Rafferty is the owner and principal stylist at Doggy Dooz. He has over 25 years experience as an award-winning pet stylist and sanctioned grooming show judge.
Billy has dedicated his life to making grooming a fun, positive experience for dogs. ...
Val Heart and Scott Paton
Oct 13 2011
Rob Hartley - Rob is the creator of Thelma's Friends The Guide Dog. His background is in marketing ideas that reach out to individuals who are challenged. Rob is one of those remarkable people who sees the impossible and works to turn it into the pos...
Val Heart and Scott Paton
Oct 07 2011
Briah Anson, M.A. is a Certified Advanced Rolfer and Rolf Movement Practitioner with over 30 years of experience. She is the author of "Rolfing: Stories of Personal Empowerment" and the producer of a children's video "Growing Right With Rolfing". Bri...
Val Heart and Scott Paton
Sep 28 2011
Raised in Kentucky and taken from her parents at age eight, Teresa Ann Winton was placed in foster care for the duration of her childhood until she went to Florida College. She studied early childhood education, child psychology, and sociology. In addi...
Val Heart and Scott Paton
Sep 21 2011
Expert dog trainer Jonathan Klein is the owner of the award-winning training and boarding facility "I Said Sit!" School for Dogs in Los Angeles. A pioneer in the causative approach to dog training, in which behavioral problems are solved by...
Val Heart and Scott Paton
Sep 14 2011
Learn 3 Secrets to Understanding your Dog, Cat and Horse - Stop the Expensive Guesswork That Could Cost Your Animal Their Life and Empty Your Pocketbook
Did you miss the free class? We had record registration with almost 500 people from all over the ...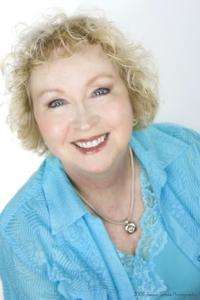 About Val Heart and Scott Paton
Val is internationally recognized as an Expert Animal Communicator, Pet Psychic, Animal Behaviorist and Master Healer for humans and their animals. She has over 40 years experience working with over 6,400 animals to date. Heard on radio and seen on tv, she is also a noted author and frequent contributor to various magazines.

For more information about her work or to schedule a personal consultation to resolve issues with your animals, visit her website: http://www.valheart.com or Contact her by emailing: [email protected]

Val Heart is no ordinary animal communicator. Val fell in love with horses when she was five years old and began her long term relationship getting to know and understand horses. Her work with horses led to intensive study in developing her gifts with animal communication and other supporting healing techniques.

Highly trained in advanced, state-of-the-art alternative healing and life-changing coaching modalities, Val helps horses and their people rebalance in body, mind & spirit.

Early on, Val discovered that much of what goes wrong with animals is a reflection of, or a reaction to their caretaker's imbalances. Val helps you with not only your animals, but also your life.

A foremost authority on The Human Animal BodyMind Connection, she takes you deeper into your own personal best – a space of well-being, peace, balance, clarity and greater consciousness awareness.

F*ree Report: 10 Things you must know BEFORE hiring an animal communicator
http://www.valheart.com/animal_communication/FreeReport.html

Want to learn how to communicate with animals yourself?
Get Val's F*ree Expert Animal Communication eTips, Quick Start Animal Communication Home Study Course and eNewsletter: http://www.valheart.com

CD: Discover 5 Secrets About Animal Communication - http://www.valheart.com/teleclasses/5SecretsAboutAnimalCommunication.html

World's 1st Complete Animal Communication Made Easy Home Study Course: http://www.valheart.com/teleclasses/step_2_beginning_workshop.html

(210) 863-7928 phone
Ofc Hours: Tues - Sat, 10 - 4 Central (Texas time)
16607 Blanco Rd, Ste 12105, San Antonio, TX 78232
~~~~~~~~~~~~~~~~~~~~~
Assisting seekers ready to take a pro-active approach to improving their relationships with themselves & their animals through improved communication, energy medicine, health & balance for body, mind & spirit.

Click here to see the full author's profile
Recent Episodes
Dog Mistakes and Their Social Life | The Real Dr. Doolittle Show | Animal Talk | Podcast #14
Einstein, genius in a dog, demonstrates shutting the door!
Lynn Baber Christian Horse Trainer & Author of Amazing Grays | The Real Dr. Doolittle Show | Animal Talk | Podcast #111
The Cat's Reincarnation Author, Dr. Laurie Moore | The Real Dr. Doolittle Show | Animal Talk | Podcast #107
My Life with Snoopy Author, Joey Camen | The Real Dr. Doolittle Show | Animal Talk | Podcast #106
Going To The Dogs Author, Louise Heydt | The Real Dr. Doolittle Show | Animal Talk | Podcast #105
ACVO Service Dog Eye Exams with Dr Nancy Bromberg and Eric Darling | The Real Dr. Doolittle Show | Animal Talk | Podcast # 104